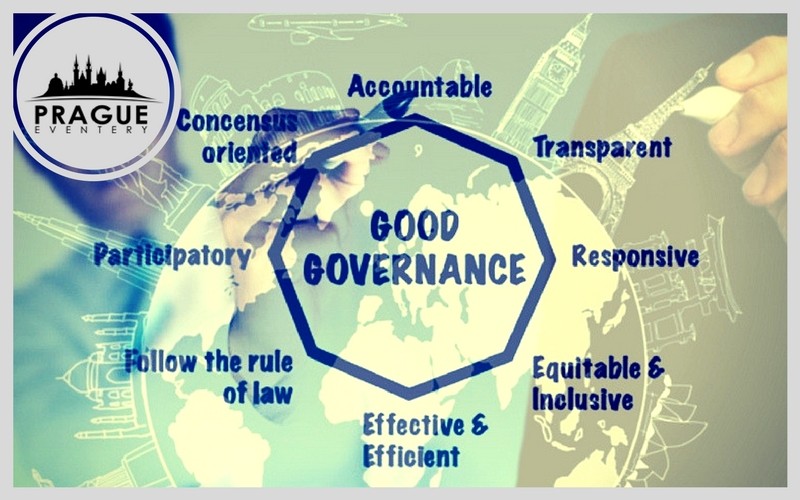 The process of destination management involves coordination of various activities in order to benefit the environment, local residents and businesses of a destination while providing satisfaction to the visitors. It also addresses and betters the relationship between various facets of a destination and the visitors. Being a leading Destination Management Company (DMC), Prague Eventery completely understands the role that effective destination management plays in shaping the success of the tourism industry – both at regional and national levels – and contributes towards the economic growth of a country. It is important to note that activities involved in effective destination management have to be carried out through the combined efforts of local authorities and various other stakeholders of the tourism industry. During the course of such coordinated activities, fundamental tenets of good governance need to be adhered to so that sustainable tourism can be consistently delivered to visitors and a sustainable economic growth can also be achieved simultaneously. Initiatives pertaining to good governance have to taken by the stakeholders within a destination because they know the best ways to influence tourists in visiting their place, and thus impact the tourism industry.
The fundamental features that good governance should have are openness, accountability, participation, effectiveness and coherence. In order to get the best out of destination management through the incorporation of good governance in the entire range of activities, all stakeholders have to diligently adhere to each of these key features. A thorough compliance will ensure that the functions of destination management are holistically developed and the best quality is delivered through various services that they offer. Before integrating good governance practices within the framework of destination management, it is necessary to understand the aspects of a destination. A geographical area that appeals to visitors through its attractions, accommodation and dining, and support services is labelled as a destination. It can be defined in terms of its physical, administrative or thematic boundaries. By virtue of its inherent qualities and the image that it creates in the psyche of visitors, each destination acquires a unique brand identity that can be marketed as an offering by the tourism industry and any of its stakeholders. A successful destination is a place that stakeholders of the tourism industry have a natural affinity with. It should also provide room to all stakeholders for working in perfect coordination with each other. Destinations may be of different sizes, and it is not impossible to find smaller destinations within larger ones.
Destination management guided by good governance should inculcate specific tourism strategies in its operational framework so that objectives as well as directions can be set for future development of the tourism sector. It should also ensure that a strategic framework can be designed to materialize action plans. These futuristic action plans and the strategies that guide them constitute Destination Management Plans (DMPs). These can be called effective if they take regular account of resources, capacity and current performance for the tourism sector of a destination, and also identify market opportunities. Fundamentals of sustainability are paramount while designing DMPs. As has been mentioned earlier, one of the main requirements for sustainable practice of destination management is an effective engagement of stakeholders that in turn supports partnership working. In order to benefit from good governance, destination management has to be structured in such a way that all stakeholders, viz. local authorities, local tourism businesses, local communities and all other tourism stakeholders of a destination are brought together and guided properly so that they can adapt to a multi-stakeholder model.
Destination management employs various management tools for successful integration and implementation of good governance. These include planning and control, economic and legal guidelines and capacity building. It also monitors tourism impact by evaluating it against numerous sustainability indicators that are deemed relevant for a particular destination. Good governance in destination management calls for the development of local stakeholders so that they can enhance their capacities. DMCs should focus more on vendor development and help channel partners and service providers to imbibe the principles of good governance and sustainability so that they too develop their business functions and delivery uncompromised quality. This shall result in the flow of uniformly good quality throughout the supply chain of each DMC and enhance the entire tourism sector in the long run. When all these measures are diligently adopted and put to practice, the brand image of a destination will be improved, thereby attracting more visitors and generating more revenues. From the perspective of economic development, this is highly significant.
As discussed already, good governance should be a regular practice. While it is not expected that good governance practices can be incorporated overnight into existing frameworks of DMCs, it is worthwhile to mention that they prove to be highly beneficial once organizations starts following them. All stakeholders of local tourism industries should cooperate so that it becomes easier to include them holistically within the entire tourism industry. As a matter of fact, DMCs that have proactively embraced the principles of good governance are found to excel and lead the highly lucrative global tourism industry. Not only they have been gaining significantly in terms of revenues and business growth, they have also gained prominence and reputation as key contributors to their national economies. Through the practice of good governance measures, DMCs have been able to streamline their operations, and as a result the area of destination management has improved to a great extent. This has increased the marketability of various destinations as sustainable brands.
We have mentioned earlier that various features that are inherent to a destination play a vital role in popularizing it among visitors. However, as a seasoned DMC, Prague Eventery feels that good governance in destination management enhances that popularity manifold and makes it long lasting. While designing effective DMPs, efficient DMCs make necessary efforts to protect the brand image of destinations and generate maximum revenues for themselves as well as the national coffers by practicing good governance. For all these beneficial reasons, good governance is highly essential for destination management across the world.