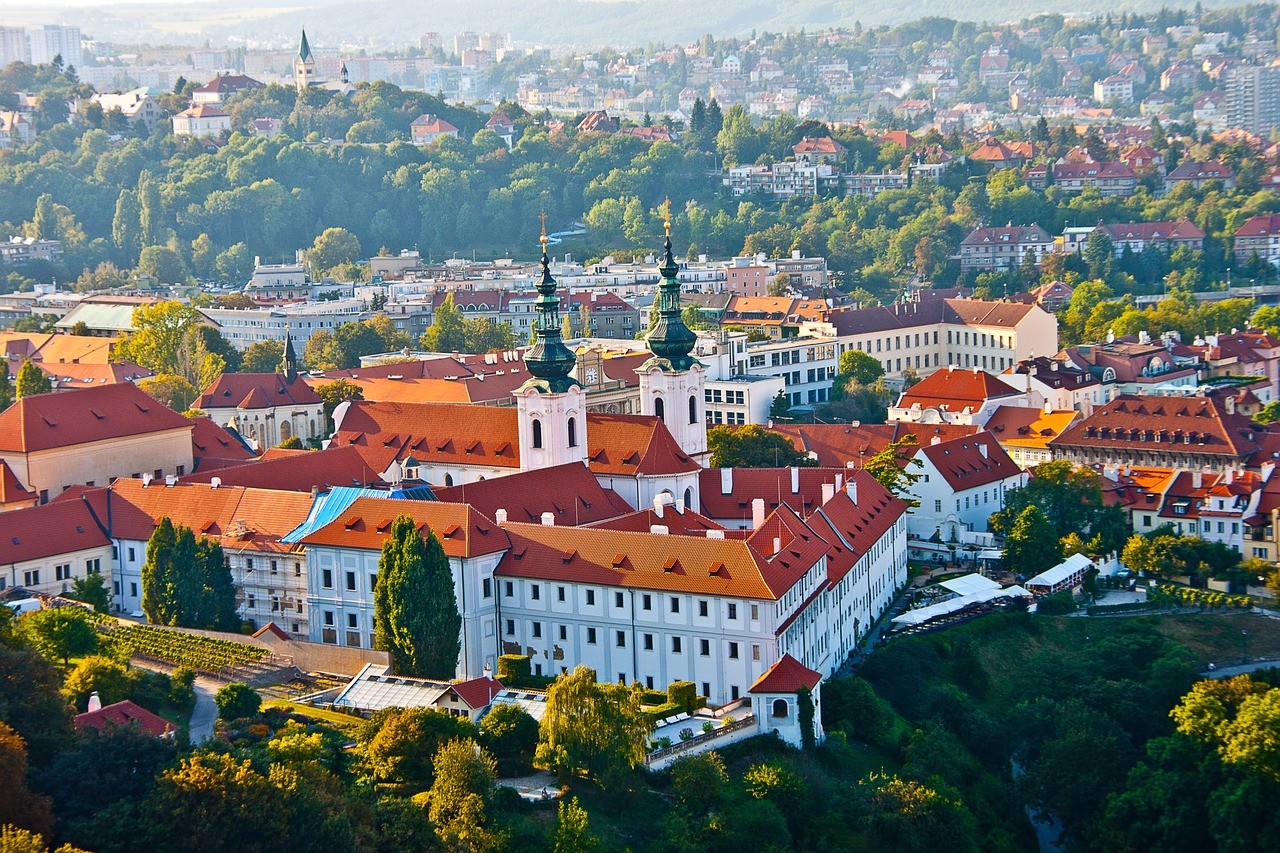 Prague, the capital and the largest city of the Czech Republic, is home to numerous famous cultural attractions. Notable among these are the Prague Castle, the Prague astronomical clock, the Charles Bridge, to name a few. This historic city has been playing a significant role as a cultural, political and economic center of the very highly developed Central Europe. A rich history and heritage along with a temperate climate not only makes Prague a popular tourist destination but also places it among the top ten best destinations in the world. Every DMC in Prague aims at enhancing the tourists' experience by delighting them with impeccable accommodation and dining facilities while leveraging the abundance of cultural, historical and natural places of interest that attract millions of international visitors every year.
Prague's economy alone accounts for a quarter of the Czech Republic's GDP. Significantly, the European headquarters of many international companies are located in this city. The city is connected to 150+ destinations through direct flights and the average flight time to European capitals is just 2hr 30min. It takes just 30min to reach the city center from the airport. Owing to such factors, Prague ranks high also as a global business destination that welcomes as many as 550,000 delegates who visit the city every year to attend various conferences. A DMC in Prague provides services, that are world-class as well as comprehensive, to meet the requirements of different tourist groups. Events like corporate meetings for 10 people and gala theme parties with 10,000 participants are organized with equal levels of professional expertise and it is ensured that the highest industry standards are adhered to at all times.
Each and every DMC in Prague offers an assortment of professional services for conferences, incentives and business meetings, event and exhibition management, sightseeing tours. These services are aimed at providing a 360 degrees assistance and typically include public relations and marketing, bookings, decoration and signage, logistics, accommodation and catering. A holistic approach is maintained to comply with the itineraries and budgets of the clients, and all events are taken care of right from the start till finish. Prague has venues that have different delegate capacities and pricings which enable a DMC to provide its services to groups having different sizes and budgets with the same elan and effectiveness.
Of the revenue that is earned by the Czech Republic from its lucrative tourism sector, almost fifty percent is earned by Prague alone. It is obviously no wonder the city experiences rising budgetary pressures and a need for transparency. In order to meet these requirements, DMCs in Prague prefer to make their bookings directly thereby keeping away intermediary agencies. This initiative increases the overall efficiency of the process. As the Internet is the main source of information these days, DMCs provide the flexibility and comfort of securing the planning and execution of an event by ordering necessary services online. It has been observed that a DMC in Prague strives to ensure that a visitor's stay in the city is completely hassled free and he sails through his itinerary seamlessly so that he leaves the beautiful Golden City only with the yearning to come back again and enjoy its charming sights, delicious food, luscious wines, rejuvenating spas and, of course, uncompromised hospitality. It harnesses the support, guidance, and expertise of Prague's professionals so that visitors save a lot of time and also avoid being surprised and cheated.
Prague is a favorite locale for corporate events and meetings for many years. It offers a selection of both modern and traditional convention centers that have a large variety of distinctive facilities. As the demand for Prague increased steadily over the past couple of decades, DMCs conducting business in this city have also increased in number and their professional standards have risen significantly over time. With customer satisfaction as their topmost priority, these companies have been tireless in employing their creativity during the course of organizing innumerable successful events that spoke of their outstanding innovativeness. According to The International Congress and Convention Association (ICCA), the Czech Republic ranks 27th on the list of best meeting locations in the world and it is safe to say that every DMC in Prague has contributed significantly towards this achievement. Through its services, a DMC in Prague doesn't just satisfy its clients; it also popularizes the city as well as the entire nation as a must-visit destination among global tourists, thereby bolstering revenues of the tourism industry and augmenting the national economy.
Among the elite DMCs in Prague, Prague Eventery is a company that has a vast experience as a professional corporate event organizer. The collective experience our team has been gathered from our exposure to the hospitality industry. We love our city and our job so much that every step we take towards translating the objectives and needs of our valued clients reflects our passion. We understand the priorities of our clients and our team is always prepared to walk that extra mile to create once in a lifetime experiences. We, at Prague Eventery, work relentlessly so that our clients don't have to; and by saying so we mean that they only need to focus on the primary objectives of their tours – leisure, business, etc. Our courteous and welcoming chauffeurs along with our graceful hosts and hostesses always make sure that our clients consistently feel at home. Moreover, we can comfortably boast of an outstanding creative edge which is complemented by long standing relationships with all event service providers. We leverage these relationships to provide the highest quality of service to our clients by using only the best and most reputable suppliers. To us, Each client is our only client and we make certain that he receives nothing but the best.
Prague has a mystical aura and while walking on its cobbled streets one might hear many a mythical tale which, along with the long shadows cast by glowing lanterns and the dark outlines of the Gothic cathedrals, creates an ethereal world of fantasy. When you choose to visit our magical city, we would be delighted to be your fairy godmother. Prague Eventery would feel privileged to transform your wishes into reality and be a part of your success stories.