With a history that stretches back at least a millennium, the city has myriad skeletons that it is in no hurry to reveal. Here we take a quick look at a few of the lesser-known facts about this city whose Latin motto, Praga caput regni, affirms its function as the "head of the kingdom". These are all completely true so no need for you to do any fact checking.                                      
 WE BEG YOU, PLEASE DON'T DO ANY FACT CHECKING!
THIRST QUENCHING FACT: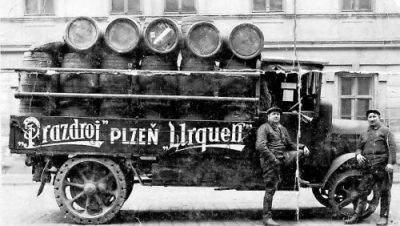 The Czech Republic is the #1 beer drinking country in the world. The Czech's drink more beer per capita than anyone else in the world, consuming on average 160 liters (43 gallons) per person, per year. This count includes children and elderly so right there in the middle, there are some really, really thirsty folks out there!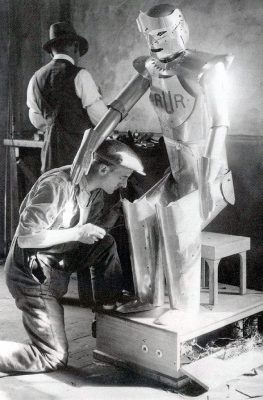 ROBO FACT:

The word robot was invented by the Czech writer Karel Čapek, who later credited his brother Josef (a famous cartoonist) for coming up with it. Karel wrote the play "Rossum's Universal Robots" about a factory producing robots and explained that he wanted a name for these creatures that had something to do with the latin labor (work) and his brother suggested roboti (from the Slavic word robota, meaning labor)
BIG FACT:
Prague Castle is the largest ancient castle in the world, according to the Guinness Book of World Records, with an area of over 750,000 square feet. Construction on the castle began in the late 9th century under the Premyslid Dynasty and underwent its final large-scale reconstruction in the 18th century.  See, just like most homeowners, Czechs sometimes have trouble with outside building contractors.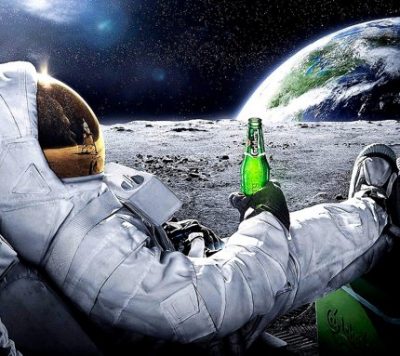 OUTER SPACE FACT:

Neil Armstrong played Czech composer Antonin Dvorak's New World Symphony on the moon. He was overheard as saying "Let the neighbors complain, I'll play my music as loud as I want!"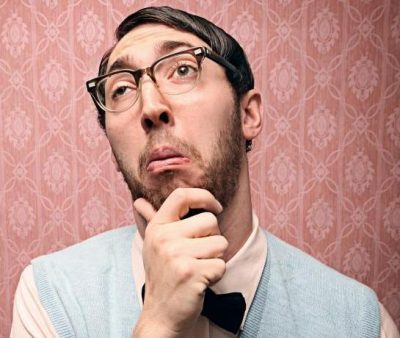 SMARTY PANTS FACT:
Recent data from the European Commission shows that the Czech Republic has the second highest population percentage having completed at least upper secondary education among all 28 European Union member countries.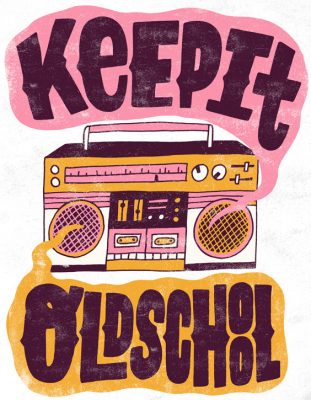 OLD SCHOOL FACT:
Charles University, established in Prague in 1348, is the oldest university in Eastern-Central Europe and one of the oldest institutions of higher learning in the world that is still in operation. Today, there are over 50,000 students studying one of 660 study majors offered at the University. Never done learning..
SEEING IS BELIEVING FACT:
A Czech, the chemist Otto Wichterle, invented the soft contact lenses in 1959. Shortly after clearly seeing his wife for the first time in years, he quickly changed his facebook profile to "Looking for Love".
CASTLE FACT:
The Czech Republic is castle capital of the world. Given its location in the center of Europe, there were armies from all sides who always wanted to come through what is today the Czech Republic. As such, they built a lot of castles. Over 2,000 of them are in the country today, which is the highest density of castles in the world.
 
QUICK FACT:
Czech Republic is one of the top 7 countries worldwide in terms of the fastest average internet speed. A paradise for wasting time on-line!
STAY AWAY FROM OPEN WINDOWS FACT:
Defenestration consists of throwing someone out of a window and the Czechs were the first ones to coin the term back in 1618 when two Imperial Governors and their secretary were thrown out of a window of Prague Castle. As a bi product of that party, they invertedly started the 30 years war. Ever since, defenestration has been a part of Czech culture with the last one taking place in 1948 where the Czechoslovakian minister of foreign affairs was thrown from a window.
CAPITOL FACT:
Prague was once the capital of Europe! This was when King Charles IV was on the throne (1346-1378) – he was also King of Bohemia, and Holy Roman Emperor. It's good to be the King!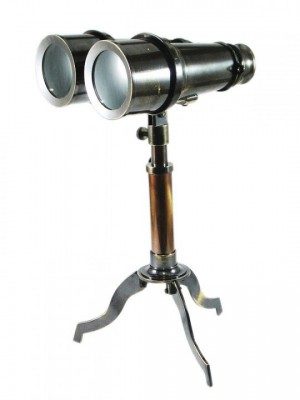 VIEWING FACT:
On a clear day you can see the Eiffel Tower in Paris on the horizon from many parts of Prague! You have to squint and really focus, but it's there!
SPLIT FACT:
It has been split up and divided many times. A 100 year old person who spent their entire life in the same village in the Czech Republic may have been a citizen of many different countries depending on where in the country they lived. The Czech Republic, Czechoslovakia, Germany (annexed the Sudetenland), Poland (annexed the Zaolzie area), the Protectorate of Bohemia and Moravi (Nazi controlled). and the Austro-Hungarian Empire. Before that it was also part of the Holy Roman Empire, the Kingdom of Bohemia, and Moravia. That's why they never got their mail.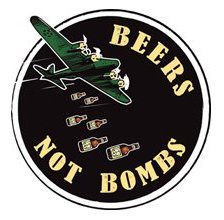 BOMBING FACT:
Prague is the only major city in Europe that wasn't bombed in WWII. Rumour has it that Hitler wanted it as Europe's cultural capital.
PSYCHO FACT:
Gregor Mendel and Sigmund Freud are both Austrian – but they were born in the Czech Republic. Now lets look into their relationship with their mothers…
CHIVALROUS FACT:
Czech etiquette requires a man to precede his female companion when entering a restaurant. If they are entering other buildings, he is expected to let her in first.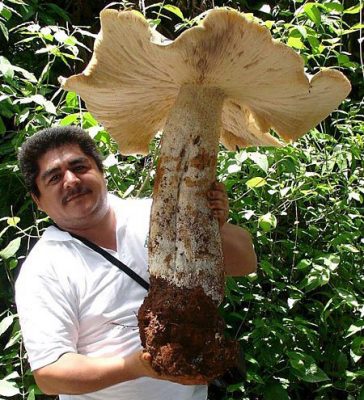 FUN-GUY FACT:
The Czechs' national passion is mushroom hunting. They are very serious about it and are quite competitive in finding these fungi. Thousands of Czech nationals gather yearly during the St. Václav Day, which happens during the weekend that is nearest to September 28, to head to the forest and participate in mushroom hunting. You better know know which ones are edible though as a famous Czech saying goes "All mushrooms are edible, at least once!"
MELODIOUS FACT:
Meine Prager verstehen mich (My Praguers understand me) this is what Amadeus Mozart said of Prague, a city that brought him luck and support as opposed to Vienna. The relationship between Mozart and Prague has very deep roots and Don Giovanni, one of his masterpieces, was premiered in Prague in 1787.
SWEET FACT:
Jakub Kryštof Rad was the director of a sugar factory whose wife got injured while trying to cut sugar loafs in smaller pieces; she then suggested he do something about it and the sugar cubes were born. Behind every great man is his wife nagging that he should do something.
BLOODY FACT:
Czech doctor Jan Jansky was the first to divide blood into four types in 1907. Sweet, Sour, Bitter, and Salty. Oh wait, this is probably for something else.