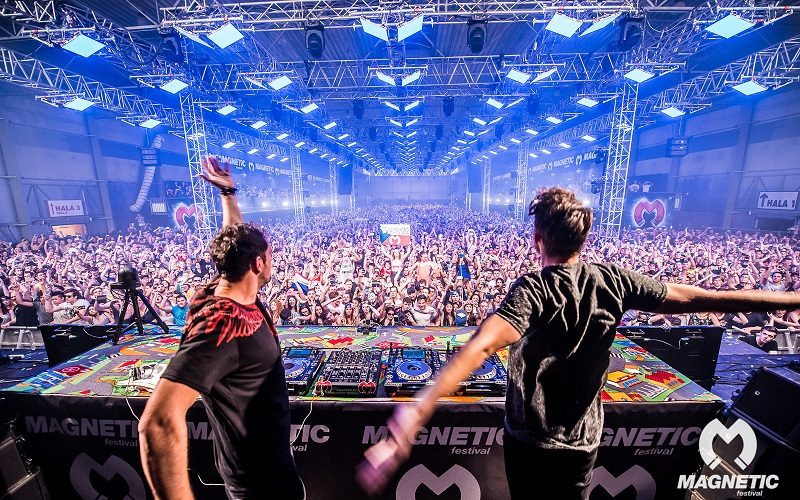 As a businessman or a corporate executive visiting the Czech Republic on a tight schedule, one may not have much time to explore and enjoy the city to the fullest. Keeping in mind his/ her entertainment needs, we present the Traveler's Guide to the Best Entertainment Options in Prague.
Traditionally, Prague is a major cultural center of Europe. It hosts a number of cultural events round the year. Owing to its rich cultural history, Prague has many cultural institutions of both national as well as international significance. Some of these are the National Theater and the Estates Theater, the Rudolfinum, the Municipal House and the Smetana Theater. Among these, the first two deserve a special mention for having been the venues where Mozart's famous operas "Don Giovanni" and "La clemenza di Tito" were premiered. Prague is also home to many notable museums, libraries, concert halls, cinemas, galleries and music halls. Apart from the National Museum, there are the Jewish Museum in Prague, the Museum of Decorative Arts in Prague, and many more worth mentioning. The National Gallery is in charge of the largest art collection in the country.
The city hosts many prestigious music festivals like the Prague Autumn International Music Festival, the Prague Spring International Music Festival, the Prague International Jazz Festival, etc. Various film festivals that are held in Prague include the One World Film Festival and the Febiofest. Being a culturally significant city, Prague hosts an array of many other cultural events like the Prague Writers' Festival, the Prague Fringe Festival, and the World Roma Festival along with countless fashion shows and vernissages. Prague Zoo has been ranked by Forbes Traveler Magazine among the best zoos of the world. With so many different entertainment options that the city offers, it is very difficult for a visitor to select the ones that would fit into his schedule. Hence, we felt that a Traveler's Guide to the Best Entertainment Options in Prague might be useful.
In Prague, there is no dearth of entertainment options, and some of them are available everyday round the clock. However, business travelers are generally interested in those that are open till late night or even the early hours. This is mostly because they have time constraints during daytime. Keeping this in mind, we will talk about the pubs, dance clubs, theaters and casinos in Prague that promise to delight you as you scroll down the best entertainment options in Prague.
You can find pubs everywhere in Prague. These smoke-filled, down-to-earth watering holes are great places to interact with the locals while enjoying sumptuous food and superb Czech beer at affordable prices. Some of the best pubs in this vibrant city are U Zlatého Tygra (The Golden Tiger), Hostinec U Kocoura, and Pivovarský Dům. The Golden Tiger is an old pub where you can have half a liter of Pilsner Urquell lager by shelling out just 36 CZK. Many Czech nationals feel it truly represents a traditional Czech pub. It's no wonder that it stands proudly among the greatest pubs of the world. Operating between 3pm and 11pm, The Golden Tiger is a great place to visit for quenching your thirst for beer. Hostinec U Kocoura is also a famous pub that serves cheap beer from 11am to 11pm on all days. If you are looking for something different, you must visit the Pivovarský Dům, which is a small and yet the best microbrewery that Prague boasts of. It specializes in unorthodox flavors like champagne and coffee. Here, again, the beer is reasonably priced, with half a liter of Czech lager selling at 28 CZK. We are sure that you would definitely thank Prague Eventery, for this Traveler's Guide to the Best Entertainment Options in Prague, after enjoying beer at these pubs.
Talking about entertainment options in Prague would be rather uninteresting if we don't mention the city's numerous music and dance clubs! It is best to visit these on Thursdays, Fridays and Saturdays for late-night clubbing, and you would feel the craze if you arrive only after 10:30pm. The Palác Akropolis is Prague's best club and it plays great and even unconventional live music. You can soothe your ears with classical Czech music as well as hip-hop and reggae played by foreign bands. It has two bars and a cafe where you can relax after a tiresome day. Admission can be availed for 30-400 CZK. Sasazu, located in the market complex at Holesovice, is a brand new club and it is also the biggest. It is a hot favorite among Prague's fashionistas and a preferred venue for major live events. Admission fees range between 100 and 1000 CZK.
By now, you must have realized that there are an endless number of entertainment options in Prague. Theaters are definitely one of them. Prague has in excess of 40 theaters and they are of different sizes. Apart from bigger venues that showcase classical performances, a number of new and experimental theaters are also present in the city. While The National Theater, having a repertoire of opera, ballet and drama, is the most celebrated theatrical venue in the entire Czech republic, the National Black Light Theater is perhaps the most sought-after among visitors. The specialty of this venue is the visual trickery that is artfully created by actors in black dresses. Here, you can witness a fusion of drama, mime and puppetry.
Now that we have arrived at the last segment of our Traveler's Guide to the Best Entertainment Options in Prague, it's time to give you an overview of the casinos that you can visit in Prague. The Casino Ambassador, situated on Wenceslas Square, remains open round the clock and is highly popular among visitors, especially through the late hours of night. American roulette and blackjack are among the many games that are available here. In case you are an inexperienced gambler, you can also try the two hours "Just for Fun" session that starts at 8pm. Another popular gambling venue is Casino Panorama, which stays open from 8:00pm to 5:00am daily. Both these place accept payment in US Dollar as well as Czech Koruna.
We hope the Traveler's Guide to the Best Entertainment Options in Prague would be helpful for your next visit to Prague. Once you are here, Prague Eventery would feel privileged to be your host and give you the best experience in this magnificent European capital.