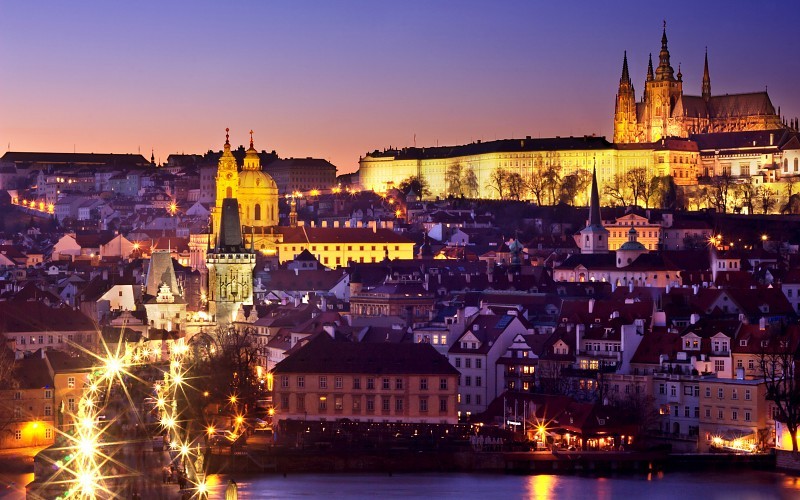 Corporate event management is a specialized area of project management wherein corporate events – of both small and large scale – such as business breakfast meetings, conventions, conferences, formal parties or even concerts are created and developed with professional level efficiency. Owing to the strategic nature of corporate events, it is important to hire a skilled event manager, which in most cases is a corporate event management company. It is deemed safe to opt for a professional organization that has experience in handling similar assignments.
The levels of expertise that a corporate event management company possesses plays a major role in deciding the success of an event. Superficially, an event manager just plans and executes an event. But delving deeper into the gamut its operations, it is overwhelming to observe that the components are not only numerous, but are also wide-ranging in terms of knowledge, skills and abilities required. Corporate event management mainly involves gathering relevant knowledge about the client's brand, recognizing its target audience, designing the event concept, and synchronizing all the technical aspects prior to the actual launch of the event.
During the event planning stage, comprising of planning and coordinating, a corporate event management company undertakes a wide range of activities. It starts with budgeting and scheduling, site selection, obtaining requisite permits, coordinating logistics, transportation and parking. The event manager also arranges for speakers and entertainers based on the event requirement, and in addition, plans and arranges for decor, catering and event security. Given the huge volume of activities and resources involved in the process, a corporate event management company has to constantly coordinate with third party vendors and is also required to have equally effective alternate and emergency plans ready in order to ensure a seamless execution translating into a successful event. Being responsible for the creative, logistical and technical facets of an event, the event manager, in a nutshell, takes care of the event design, branding and marcom strategies, script writing, audiovisual production, budgeting and negotiation, logistics and client service.
Along with these parameters, event venue is a critical factor. It may be located either on site or off site. Although a corporate event management company doesn't generally have a direct responsibility for operations at a rented event venue, it still monitors every aspect of an event that takes place there. If any task needs to be executed through the event manager on site, the client is charged additionally. However, as event management is getting more and more developed everyday as an organized sector, the need for streamlining its operations is also increasing proportionately and hence, it is common nowadays that corporate event managers develop longstanding tie ups with an assortment of venues that have different delegate capacities and pricing. This enables them to cater to a wide range of clients and their niche requirements.
Among the numerous destination management companies in Prague, Prague Eventery is a leading player that excels in providing corporate event management services and over the years it has been steadily adding one global brand after another in its long list of satisfied customers. As corporates aim consistently at achieving attention, popularity and and an unique image – not only among their their customers and suppliers, but also among their employees – the prefer to create events that appeal to the psyche of their target audience and help them strike a chord with the brand.
As the Czech Republic is among the most preferred countries where leading corporate brands get their events organized, the competition among corporate event management companies operating here is significantly high. Prague being the nation's capital and on account of having various geo-political as well as economical advantages over other European capitals, is highly popular as a global business destination and every year the city plays host to over 550,000 business delegates. Although a large number of corporate event management companies are present in Prague, Prague Eventery stands out by virtue of being the city's primary and foremost, full service event and destination management company that strives to provide its clients with the very best event planning, organizational and logistical services. Our specialty lies in the vast knowledge and rich industry-experience that our key personnel possess and our focus on providing the best hospitality to our valued clients.
Being a conference and event producer, we understand the responsibility we have towards translating our customers' ideas into success stories and thereby justifying their reliance on us. Our services are highly customizable and we take pride in providing them for meetings, incentives, conferences and a large variety of events, both in Prague and other European locations. In the context of corporate event management, an event organized by us is a successful and spectacular marriage between the ultimate goals of our customers and the creativity that we have in order to translate them into reality. Our creative edge is accentuated by the valuable relationships that we have developed with all event service providers and we leverage these relationships to provide services of the the highest quality to our customers.
So far, we have explained how the expertise of a corporate event management is critical to the success of an event as well as that of a business. When the question arises as to how the right event management company may be chosen, it is vital for a corporate to hire a reliable company that follows all the crucial steps outlined above and assists from start to finish. It is a big plus to be serviced by a company that initiates and concludes an event innovatively by employing its expertise, such as incorporating innovative inputs in an event, and joining all the dots so that the event goes down in history as a memorable one. At Prague Eventery, we have been accomplishing all these through a broad spectrum of services that include accommodations, dining options, venues, transportation, team building and group activities, tour options, entertainment, and audio visual.
Additionally, we do also provide services like refined catering services, florist services, party tenting, celebrity paparazzi welcoming, period costumes, furnishing and decor, hostess and temporary staffing, pyrotechnics and fireworks, and event event photography. Since we treat each of our customers as our only customer, we appraise their requirements with exclusivity and by doing so we design our service package by selecting carefully from our service portfolio only those elements that best suit those requirements.
When we organized Biotronik – a corporate meeting that needed to get their attendees out into the city to see as much as possible in a very short period of time – in August 2016 in Prague, we had designed a private walking tour that helped the guests to relax and enjoy the scenic attractions of the city. Shifting their focus from the meeting room, they boarded historical trams and took a joyride around the numerous historical landmarks of Prague while savoring the tunes of accordion. During the guided private VIP tour, champagne and beer were served to our guests. As the tram ride concluded, the guest were led to an amazing river front dining room where they relished an unforgettable evening of great food and company.
In contrast, the Gucci Gala Event, which was organized in September 2016 at the Zofin Palace, demanded a longer list of services owing to its supreme glamour quotient and we were happy to help with lighting, special effects, themed event, stage scenography, florist design, catering, group transportation, furnishings and decor, hostess and temporary staffing, and custom choreographed entertainment. Through our efforts, we had produced an uber glamorous and high profile gala event. And the efforts included, among other things, transforming the interiors of the Zofin Palace into a forest wonderland from the pages of fairy tale! To create this magical effect, we needed potions like 30 large trucks full of different plants, trees and exotic wild flowers, and the entire team working for three days to complete the set up. We had also added exquisite touches by placing a special runway stage running through the middle of the room and a genuine English barbershop keeping in mind every minute detail. Its no wonder that the event created headlines and exemplified the successful conversion of a magical dream into a grand reality.
These two separate cases explain the extent to which Prague Eventery, as a leading corporate event management company, is capable to scale up or scale down its operations while delivering the best, time and again.