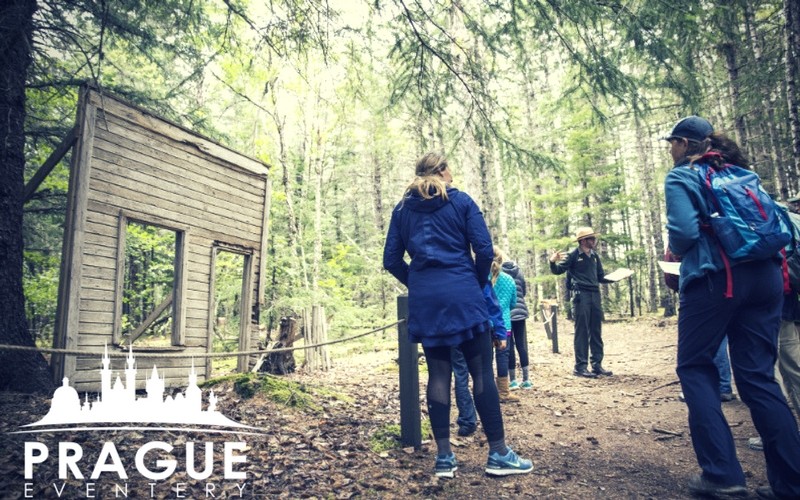 When we think of the top tourist destinations of the World, Prague definitely resides at the top in your list of favorite visiting places. So, if you are planning to visit Prague anytime soon, then you must be looking to cherish every inch of the city in the best ways possible. You just cannot deny that Prague is one of the best European cities which embraces the magic of history. Check out the most comfortable hotels to relax, the world-class Czech beers, cherish an unforgettable night in the Prague pubs and nightclubs and finally discover the soul of Europe with the Prague Walking Tour.
Being one of the best tourist destinations all over the world, Prague comprises of a lot of UNESCO "bests". The city has got the best Castle complex which is the Prague Castle. It also has the oldest university in Central Europe. As you weave through the city by Prague Walking tour arranged by Prague Eventery, you will get to know the majestic beauty of Prague and the history that breathes along with your every step. Irrespective of its turbulent communal history, the Czech Republic and especially Prague have blossomed in the recent times establishing itself as one of the magnificent tourist attractions globally. For those who are not wary about how walking tours take place, let us offer you with a brief about what are walking tours.
What are Walking Tours?
A walking tour is a tour of a tourist site by walking. It can be historical or a cultural site or any other tourist destinations located at a walkable distance. The walking tours mostly take place in an urban setting. There can be both short and long walking tours. The short tours can last for 1-2 hours while the longer ones can take a complete day. A walking tour is led by a local guide who is very well accustomed with every inch of the place. A walking tour can be differently themed, for instance, it can be themed only on historical places, sightseeing places, pilgrimage tours or any other themes.
A walking tour comprises of a scheduled start and end point based on different routes. Some of the walking tours are based on popular tourist destinations while some other walking tours are aimed for the hikers or adventurers who look forward to exploring different regions of a nation. Walking tour can be guided or self-guided. On a guided tour, the participants pay a flat fee to the company that organizes the tour. Firms which promote the self-guided tour, print maps which show the best walking routes and also highlights the major landmark for the travelers. A Prague Walking Tour also comes in different themes. It is upon you to choose the themes of a Prague Walking Tour in which you want to participate. In the latter part of this article, we will follow up with the different types of a Prague Walking Tour. For now, let us have a look at why you should opt for a Prague Walking Tour.
Why Should You Choose a Prague Walking Tour?
Walking tours are the best options for travelers who are reasonably fit and like to stay out in the open. For them, a Prague Walking Tour will be just the perfect option. The reason is, Prague is undoubtedly one of the finest cities in the world and taking a Prague Walking Tour is the best way to get to know the city up-close. If you love to travel, we are sure that you would not want to miss out any opportunity of getting to know a city. A Prague Walking Tour is the best way to get a close-up look at the local landscape and culture.
Whether you are strolling down the cobblestone streets or weaving through the majestic historic locations, nothing can let you really know the soul of Prague apart from a Prague Walking Tour. You will get to experience the beauty of every traveling destination in Prague according to your leisurely pace. Anyone can drive you to your desired tourist spot in Prague. But to know the heart of one of the best tourist destinations of Prague, you need to get up-close through a Prague Walking Tour instead of just driving from one spot to another.
Hop into the best hotels in Prague, try out the world famous Czech beers and dig into that extra cream puff with a cappuccino at breakfast. Don't you worry about the calories, the Prague Walking Tour is just the best solution for it. Unlike any other traveling activities, a Walking Tour is something that most of the travelers can choose anywhere and anytime without any special training or equipment.
Prague is undoubtedly an amazing city which is full of medieval character and fairytale charm. It is beautifully balanced with the modern cosmopolitan elegance, urban grittiness, and a vibrant social culture. A Prague Walking Tour will let you know the ins and outs of this cool contemporary capital, it's fantastic culture and you can also meet new people every day.
Types of a Prague Walking Tour
To know the heart of Czech Republic inside-out, you can opt for the different Prague Walking Tours. As we mentioned before, a Prague Walking Tour can be differently themed, planned on different routes with unique perspectives. Though a Prague Walking Tour can vary depending on themes and places to visit, still, you can rest assured that every Prague Walking Tour will have a friendly atmosphere and offer you a delightful experience. The different Prague walking Tours include Prague City Walk, where you get to check out the most beautiful and historical landmarks of Prague city.
Prague Walking Tour Including Vltava River Cruise: You can opt for the Prague Walking Tour including the Vltava River cruise and lunch. Check out the historical highlights of Prague on foot and riverboat in one of the most enjoyable 6-hour city tours. You will explore places like Old Town Square, Jewish Quarter, Wenceslas Square and then cherish the beauty of Charles bridge on the Vltava river.
Secret Street Tour: A Prague Walking Tour can be themed on the city's hidden streets and sights which is mostly led by local tourist guides. You will get to check out the best Prague attractions and enter into a whole new world of secret alleyways and charming neighborhoods which are sometimes overlooked by the visitors.
Prague Ghost Walking Tour: Prague Ghost Walking Tour is another form of a Prague Walking Tour where you will delve into the medieval mysteries and the dastardly tales which swirl around the Old Town landmarks like the Astronomical Clock, St. Nicholas Church, Jewish Quarter. It also includes a walk to the Charles Bridge to hear about the grisly events which punctuated its history and weave through the shadowy corners as the guide recounts spine-chilling stories of strange legends and headless ghosts.
Prague Evening Walking Tour: Prague is undoubtedly one of the most beautiful cities all over the world which is decorated with ancient yet classy architecture, castle, and monastery. We can only imagine how beautiful it looks in the evening or at night in moonlight decorated with sparkling lights of the city. Nothing can be more amazing in the evening than walking through the cobblestone streets of Old Town while breathing in the old-world charm of the city.
Prague Food Tour: A Prague Walking Tour also incorporates a Prague Food Tour which is one of the most interesting things in the Czech capital. Prague food tour is an option for the travelers and food lovers to experience Prague through its gourmet food. You can visit the finest eateries in Prague to dig into the traditional Czech cuisine, Czech beers, and many other local drinks. With the help of professional guides, you can relax and enjoy the city at its best while discovering hidden hangouts. Apart from all these types of Prague Walking Tours, you can also get free Prague walking tours arranged by different charitable organizations.
Prague Eventery Welcomes You to Prague Walking Tours
Do you want to experience the heart of Europe in the best way? A Prague Walking Tour is just the perfect way to do it. At Prague Eventery, we specialize in corporate destination management and we are proud to offer you our best in class professionals to plan your Prague Walking Tour in the smoothest way possible. The professional guides at Prague Eventery are very well accustomed with the history of Prague and the Czech Republic. In the Prague Walking Tour arranged by the Prague Eventery, we focus on finding the perfect balance between historical facts, humor, legends and local perspective.
We love Prague. This is why Prague Eventery professionals make sure to offer native guides for every travel groups who want to get the real essence of Prague by walking through the cumbersome streets. Our aim is to make the authentic local culture of Prague easily accessible to the tourists. Thus, Prague Eventery focuses on delivering an exceptional and the most delightful Prague Walking Tours. If you are looking for a customized Prague Walking Tour, contact Prague Eventery to make your tour one of the best experiences in your life. Prague Eventery is all about perfect planning with best in class professionals which leads to accurate execution. Customer satisfaction is our top priority and we welcome you to experience Prague's rich culture, a fascinating history, world-renowned cuisine and wonderful people in the best way possible.