Prague, the largest city in Czech Republic is the home of about 1.26 million people. It is one of the biggest urban zones with a population of around 2 million people. Keeping this number in mind, imagine travelling around the city. Travelling is easy when it is not restricted by time or target. But what if you have to attend a corporate event, or pick up a delegate from airport? In both the cases time is a vital factor. It is the key to your success. Failing to reach at the event on time or making the delegate wait for hours at the airport lounge will lead to a catastrophic result. Rest assured as we are here to take all your worries and responsibilities.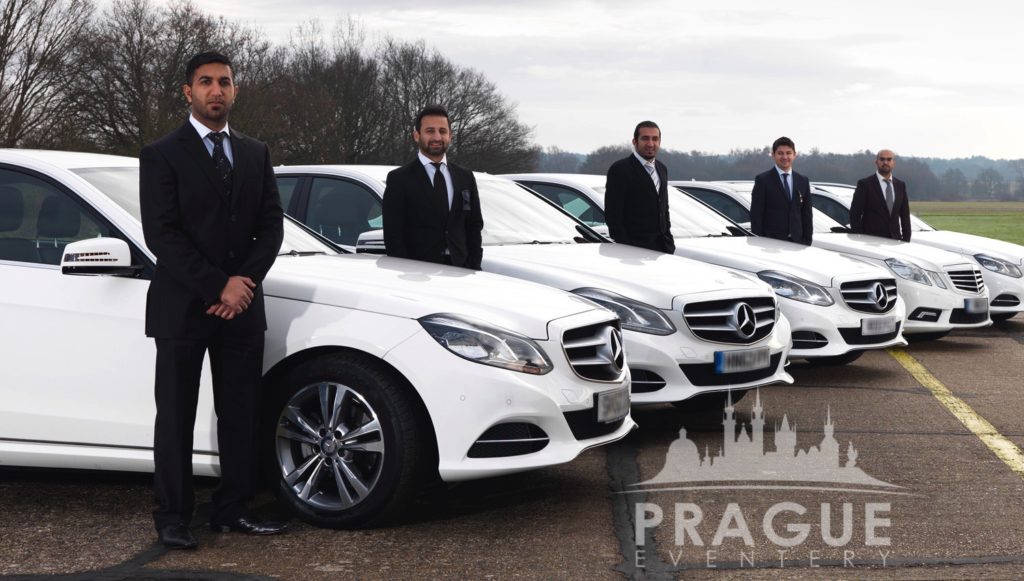 With years in the industry, we are an expert in providing you with the best services available in Prague. You don't have to take the headache of knowing the ins and outs of the best transportation service available in the city and keep in constant touch with them in order to convey your requirements. You don't have to wait with anticipation till the job is done. We are here to get those things fixed. The services we proudly offer are:
Sedans & Private Chauffers
We have a collection of exclusive sedans like Audi, Mercedes Benz, BMW and Skoda coupled with Chauffers who are well mannered, courteous, and welcoming. They speak English, providing a hassle free communication. So whatever may be the group size or how varied the flight or time differences are, we effortlessly manage and oversee the arrival and departure of your guest. We are here to provide you tailor-made transport solutions just for you.
Luxury Coaches
Don't worry if you have a large group arriving at the city. Our well maintained fleet of top class luxury coaches are here to solve the problem. All our coaches are bellow 3 years and we have an efficient group of technicians working hard to maintain them. All our drivers are uniformed and well bred who speak English and Czech. We assign our own event management staff to monitor each and every detail of the transportation situation so that you get a spotless service. Client satisfaction is our biggest asset and we will give you no room for complaint.
Vintage Classic Automobiles
Want to impress your guests with something different? Then try our 1939 BMW 327. We have an extensive collection of rare and vintage automobiles restored with museum quality. Let your guests marvel at the sight of a large number of these specimen of mechanical perfection lined in front of the hotel, waiting to pick them up for a grand event. Nothing could be more awe inspiring than this. We take great care in offering you something which is not only spectacular but rare too.
River Boats
We have it on road, we have it on water too! Nothing can be more astounding than organizing a city tour or organizing a stand alone evening venue on the waters of the Vltava River winding around the ancient city of Prague. You say it, we have it! We are here to make every thing possible. From an assemblage of authentic handcrafted river boats to modern glass covered ships, we can offer you anything you wish for.
Imperial Trains
Seal the deal with a luxury rail ride through the imperial cities of Budapest, Prague, Vienna, Salzburg, Innsbruck, Graz, and Opatija. Organize a multi-city group event on the carriages of the luxury train built on the plans of the original train traveled by none other than Emperor Franz Joseph I and Empress Elisabeth. History meets reality with Prague Eventery.
All we want you to do is to have faith in us, for your success is our success. We are here to offer you the best transport solution based on group size and possible routes depending on the destination. Think of organized transportation in Prague, think of Prague Eventery.