Are you thinking of making it big?
Hiring a reputed Destination Management Company will surely make your events a grand success. It is quite natural if you are not much aware of the term "Destination Management Company" because that is why you are here. This post is going to explain to you in detail what do you mean by DMC and how can you make your events better with their help.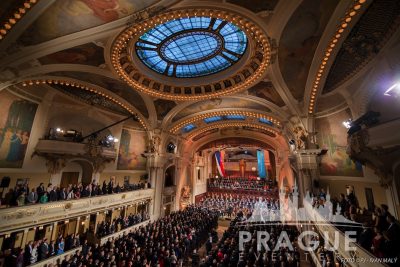 Now, first of all, What is a Destination Management Company?
In short and simple terms, a Destination Management Company is one which takes care of your events and extends its services to accommodate everything starting from transportation, venue selection, and organization, inspection visits, accommodation of your guests and so on. And furthermore, they also plan and organize your events, design themes, coordinate with the local vendors, presenters and everything that are associated with your event. Thus, you just have to find a reliable partner to organize your program while you spend your time with your attendees, relaxed and contented that your event is going to be a grand success.
What are the benefits of hiring a reputed Czech DMC over an ordinary party planner?
1. All your event needs are available under a single roof including transportation, accommodation and logistics.
2. A reputed Destination Management Company will have contacts of all local vendors, thus providing a cut down on your costs.
3. They can arrange for first-rate venues within a short while as they have the right resources and contacts.
4. As they are constantly in business with the locals, they can arrange for everything within short notice and deliver a successful event.
5. They are highly experienced in managing and organizing gala events, grand
conferences, and uber important business meetings, thus making them an apt choice for corporate event organizing and management.
6. They coordinate with the local event entertainment providers to enhance your event and turn your attendees into loyal followers.
7. If you are planning to invite VIP guests, only a reputable destination management company can help you to arrange for airport transfers, hotel accommodations and everything that is needed to make your guests feel special and welcome.
Now, the question is, where will you find such a reliable event management partner to meet all your needs of organizing an event fit for the royals? Well, the answer lies within you. Think about the services you require, make a list of them and talk to us regarding your event needs. We are in all ears to listen to your problems and provide appropriate solutions. Being an experienced Czech DMC, we can provide for all that you need to make your events better, bigger and absolutely stunning.