Are you looking for Conferences and Congress Organizers?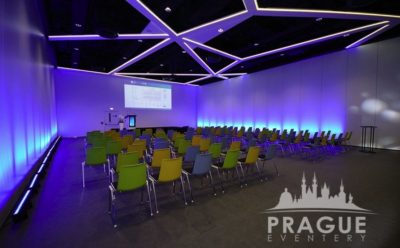 If you are looking for the best team for organizing Conferences and congresses, then the answer is "Being professional organizers and having a broad set of shoulders, we are specialized in planning and conducting conferences on the behalf of academics, researchers, and associations.
Being professional organizers and having a broad set of shoulders, we are specialized in planning and conducting conferences on the behalf of academics, researchers, and associations. If you're planning big-name private events, charity events, or a spectacular wedding, we are the top agency in town where innovation and efficiency are a part of the equation. We have an independent event agency that designs and organizes events in Europe and the US, UK.
Conference  and Congress
People connect themselves through shared experiences. Conferences and congresses are such events where participants connect professionally with each other. Most of the time people tend to intermix these two terms. While some argue that congress is in fact a type of Congress and conferences are an excellent opportunity to open up fresh business possibilities for the company. Professional conferences and congresses are designed primarily towards a particular interest and reflect a comprehensive and vivid picture of the concerned topics.
What is a Conference?
A conference is an event that brings together numerous people who speak about the subject of discussion. The people who attend share the same interests. It's not like an event, which is generally larger and comprises participants from different kinds of groups. "An event, sometimes lasting a few days, at which there is a group of talks on a particular subject or a meeting in which especially business matters are discussed formally"
Generally, the conference exhibits innovative ideas about the latest information among the learned people.
What is Congress?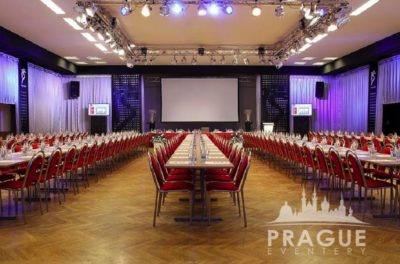 Congress is a regular gathering on a representative basis of hundreds – or even thousands of people belonging to one particular professional or cultural, religious, or another group. Congresses are often held to debate a particular topic. Discussion and contributions on the subject are only made by participants of the governing body. 
The frequency is usually decided prior to the event and could be multiannual or annual. The majority of world or international congresses are of the latter style, while national congresses tend to be typically held every year. 
It usually lasts many days and includes several concurrent sessions.
Let's start with the types of conferences: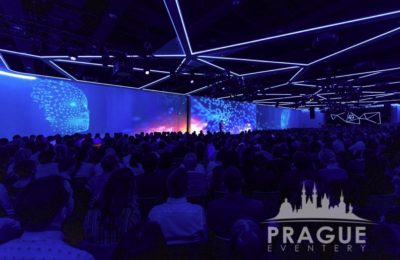 An academic conference:
A conference that is academic (sometimes called research conference or academic congress, also known as an academic symposium, or academic meeting) is a conference where researchers gather to present their findings and learn about the most recent developments in their area of expertise. 
A business conference: A business conference opens the horizons of new trends so that people may improve their businesses.
A trade conference: In exhibitions trade shows are served to allow business competitors to interact and make decisions.
An unconference: A high-level structure and themes are discussed on the spot without predefined topics. Speaker announces the keynote which may be an academic or business.
A symposium: Experts discuss the latest trends and issues and offer their recommendations about the problem.
A seminar: People connect to discuss the subject matter to facilitate each other.
Purpose of the seminar: There may be a variety of reasons like academic, financial planning, web advertising, real estate to be able to learn about the subject.
A workshop: In a workshop, people engage themselves in intense discussion and activity of a particular subject or project.
A round-table: Relatively small number of people discuss thoughts and ideas about a particular subject, typically commercial or political.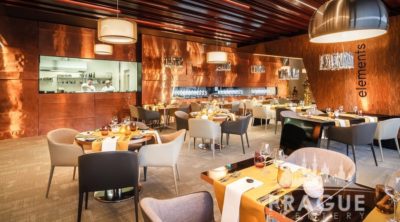 PLANNING A CONFERENCE: POINTS TO CONSIDER AS A CHECKLIST
In order to ensure the smooth functioning of a conference, preparations must be completed as early as possible. Each element of the conference should be thought about and it is highly recommended to maintain a well-organized checklist. A plan of protection for emergency situations is vital. Planning is more efficient when members of the planning and administration committees are aware of their responsibilities and roles.
The first thing to consider is that the purpose of the conference should be clearly stated. The budget needs to be stated clearly. Some companies have huge conference rooms for the event but an outside location is usually needed. The advantage that an event venue is within a hotel is that the cost of accommodation could be incurred at a lower cost. It is essential to negotiate the most affordable price for various venues which meet the needs of the event. 
The rules of thumb when choosing a venue are as follows:
Is there wi-fi connectivity and technical infrastructure to support the number of attendees? This includes audio-visual facilities, projectors, and communication equipment like phones, speakers, and microphones.
Are there Wi-Fi connectivity and infrastructure for technical support to handle the attendance of attendees? This is a concern for audio-visual equipment such as projectors, projection equipment, and communications equipment such as phones, speakers, and microphones.
The following instructions must be observed before the final decision:
Buildings should have air-conditioning or heating, depending on the climate and season.

Separate meeting rooms are required?

Keep focused on infrastructure for speakers, for e.g., a dais and stand?

The venue should have catering facilities.

Snacks and meals will be needed, and a private dining room is preferred.

Ample provision for car parking should be available.

Security on the premises must be observed.
Before the actual event, a detailed program schedule has to be ready; this includes the order of activities, list of speakers and breaks for refreshments and meals. Volunteers must be assigned to help and guide attendees during the conference. The schedule and other important details have to be shared with these volunteers and they must be trained in advance to handle queries.
Each of these areas is being addressed during the preparations for the event. The budget needs to be monitored continuously and expenditures controlled accordingly. Monitoring of the master plan should be carried out on a regular basis. This way the conference will run easily and appear well-planned for everyone.
Comparative Analysis – Conferences VS Congresses
Conference
Congress

The

conference

showcases new concepts about the most current information for educated people.

Congresses

are more focused on a particular industry or interest.

To discuss, fact-finding, problem solving and consultation, exchange of information.

Professional to discuss a particular topic

No connotation as to frequency

Multiannual, Annual

Normally smaller in scale and more select in character

Larger in scale 

More comprehensive and vivid in the concerned topics.

The participants may belong to a single professional, cultural, religious, or any other group.
The lines are easily blurred between congress and conference and it's usually up to the organizers of events to decide whether to call their event a conference or congress.