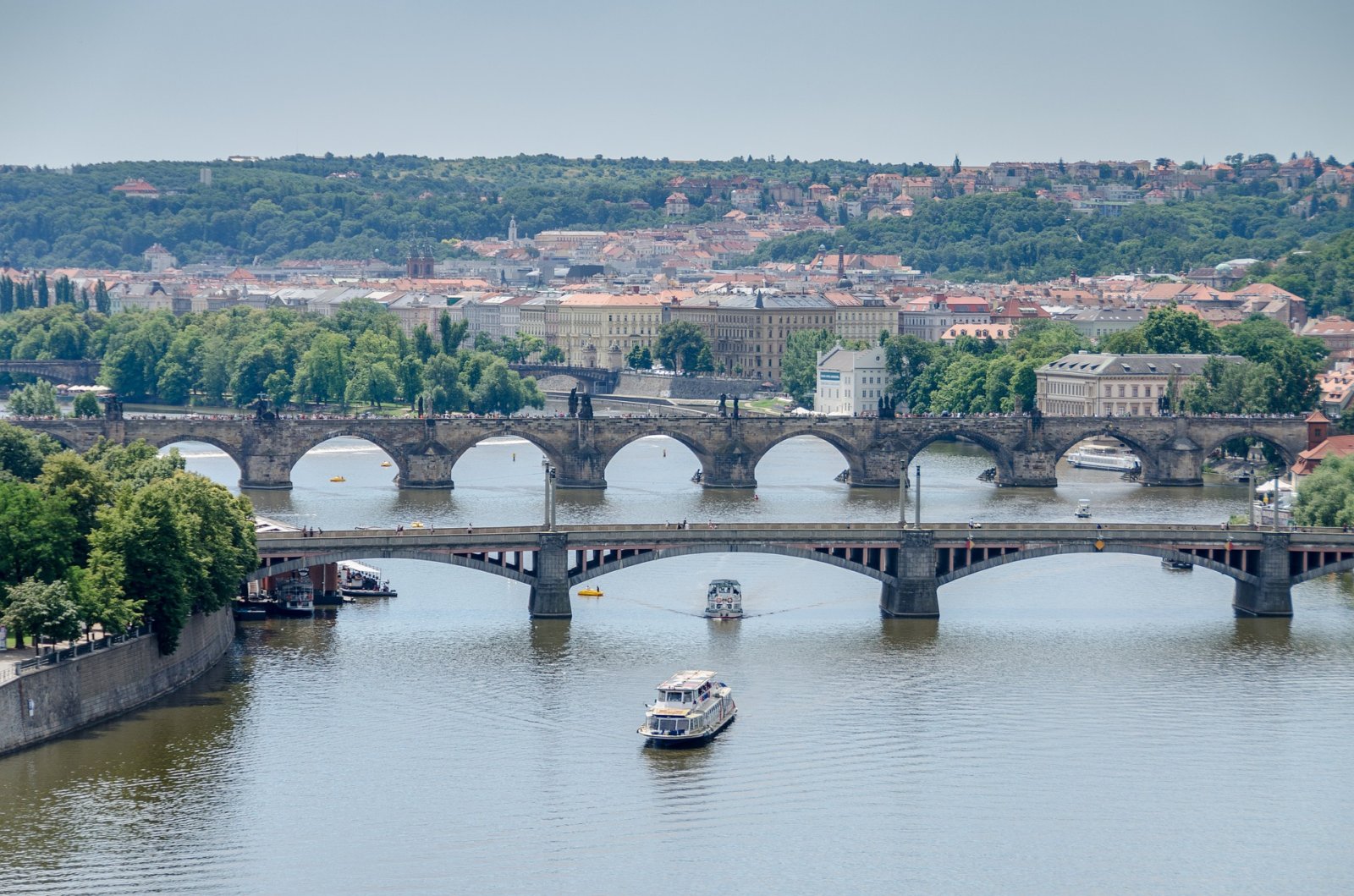 If you are organizing your next corporate event in Prague- the capital of the Czech Republic, then you definitely have to make some sightseeing arrangements for your guests. Prague offers a range of exotic locations to visit, so many in number that you simply cannot cover them in a single day or even two days. However, something is better than nothing and therefore you should make arrangements for your guests to revel in the excitement of venturing the paradise called Prague.
Prague is held in high esteem among tourists from all over the glove. Its architectural marvel and historic relevance somehow remind them of Venice. In fact, it is considered one of the most beautiful cities in Europe besides Venice. It can baffle your minds to decide on the best places to visit during your short stay in Prague. Hence, here is a list of places you will not want your guests to miss out while attending your corporate event in Prague:
The Prague Castle
Built somewhere around 970 AD and previously the residence of Bohemian Kings, this place is a major tourist attraction and one of the must visit places in Prague. Currently, it is the official residence of Czech Republic's President. However, tourists are always welcome here to witness the splendour of its royal architecture and revel in its historical significance. There are a number of attractive sites inside the walls of the castle namely, the Old Royal Palace, St. George's Basilica, St. Vitus Cathedral and so on. Hence, make sure you visit the royal castle before you pack your bags to set off homewards.
The Dancing House
The building truly resemblances a dancing woman in the arms of her loving partner. You will be mesmerized by the beautiful architectural exhibition that contains both dynamic as well as static elements. Built in the 20th century by Czech architect Valdo Milunic and Frank Gehry (a Canadian), the Dancing House is now completely a private office except the restaurant on the 7th floor where you can have your lunch.  
Tyn Church
Towering above the city, this ancient Gothic Church can be seen from everywhere in the city. It tower extends to a height of about 80 metres above ground level. It holds precious works of Renaissance architects, Gothic and Baroque architecture within its walls that you may find quite interesting.
Prague's astronomical clock
Being the world's third oldest clock, it is quite a sight in the Old Town Square. It displays Old Bohemian Time, Babylonian Time, German and sidereal time besides sunrise and sunset, position of the Sun and phases of the Moon. Some professor of Mathematics as well as a clockmaker designed this ancient piece of clever artwork which attracts quite a number of eyeballs when it strikes an hour.
Czech National Museum
Are you fond of gaping at the remains and memories from the past? If yes, then the Czech National Museum is worth a visit. It is sprawled over the area displaying about 14 million items in various genres, namely, history, art and music. From stuffed animals to other exciting sights, this museum is going to take up a lot of your time.
The Charles Bridge
One of the most picturesque places in Prague, the Charles Bridge and its historical significance is truly going to blow your minds. The 621 metres long bridge have witnessed some great times in history. The 30 Baroque statues will remain you of its glory from time to time. You can learn all about its creation and history from the museum at one of its end.
The Old Town Bridge Tower
Built by Emperor Charles IV, this bridge offers one of the most magnificent sights of the whole city. It is also one of the best displays of Gothic architecture.
Prague Zoo
If you are tired of seeing old buildings, churches and towers, the Prague zoo can provide you with a neat escape. The Monkey Island, Gorilla's Pavilion, The Indonesian Jungle and the Sea Lion's Exposition are some of the most popular sights here.
Kampa Park
Also known as the Venice of Prague, this place offers you with the scope to relax and mix up with locals in a nonchalant manner. With beautiful houses and a peaceful park, this place is an ideal visit after a long tiring day spent in exploring the architecture and history of Prague.
National Theatre
If you have a thing for art and culture, you should keep some time aside from your sightseeing venture to catch up a performance at the National Theatre. You can choose a Ballet, a Drama or an Opera to quench your thirst for artistic valour.
The Strahov Monastery
Built around 1140, The Strahov Monastery is a museum of Czech literature. It is a beautiful building and regarded as one of the most important monasteries in Central Europe.
Now that you have an idea of what to see in Prague during your next corporate event, make the necessary arrangements beforehand to avoid any inconvenience. Let your guests remember this tour for their entire lives.