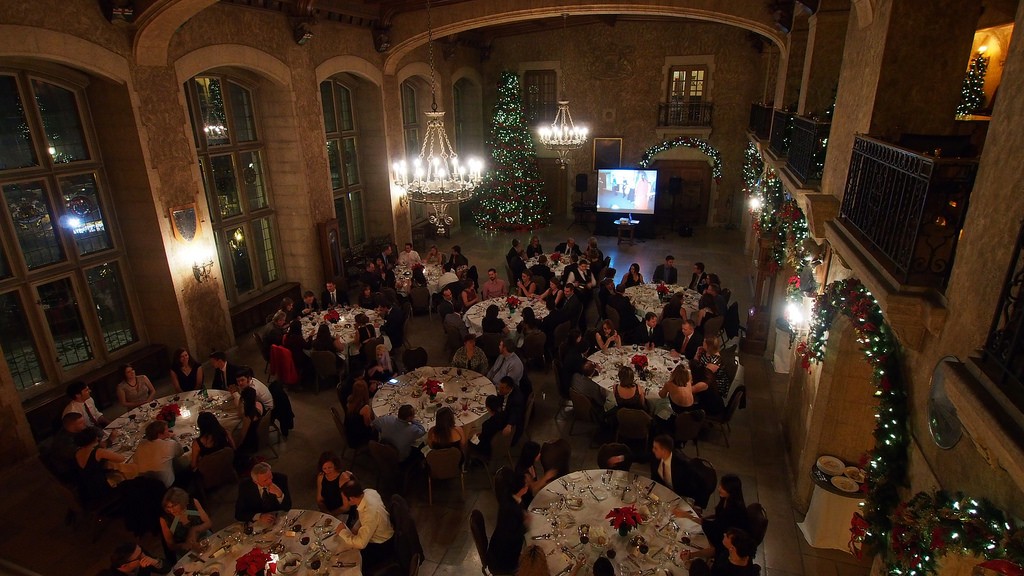 There is no doubt about the fact that the capital of the Czech Republic is one of the world's most popular tourist hotspots. But, what people do not know is, it is also one of the most favorite picks of business professionals for event organization. Be it a social event like a wedding or an anniversary or a corporate event like a product launch, seminar, conference or an annual celebration, Prague happens to be a favorite destination for holding gala events. Prague's picturesque landscapes and exquisite venues are the main reasons behind this. However, if you are not aware of this fact, you have to know Prague by heart before you decide to organize an event in the capital city of Czech Republic.
The following points encompass all good reasons why Prague can be the perfect destination for your next corporate event:
Engagement – The most important thing about all events is audience engagement. If your guests feel welcome, half of the work is done. And, Prague offers a wide variety of engaging activities that will give your guests a truly magnificent experience. Starting from sightseeing to sports and entertainment, Prague has all. Your event is going to be a hit if it is held in Prague.
Exquisite venues – Venue selection is a significant aspect or event organization and Prague has no dearth of excellent options. From luxurious hotels to grand palaces, the city offers its guests nothing but the best. Your attendees are not only going to love the arrangements but also they will long for your next event in Prague.
Entertainment options – It is not necessary for all corporate events to be strictly formal and dull. After all, maximum engagement is the sole aim of any event. Therefore, the capital of Czech Republic is an ideal place for you to organize a conference, seminar or product launch event. You can get your hands on several local entertainment options like light shows, music bands, games, city walks and so on. You can also arrange luxurious city tours for your guests so they do not feel bored sitting in their hotel rooms all day. All you have to do is contact a local DMC which is reputed to provide such services to ensure maximum entertainment.
Location – One of the best things about the city is its location in the heart of Europe. Your guests won't find it difficult to reach the venue and attend your event. And once they land there, they will find it impossible to grudge the expenses of the journey. The beautiful city will take their breath away. And, if you can arrange for airport transfers, there will be no scope for any kind of complaint.
Communication – Owing to the high rate of tourist activities in the city, the people of Prague are well acquainted with different kinds of foreign languages apart from English, Russian and German. Your guests will not find it difficult to converse at all.
Shopping – Prague offers the best shopping opportunities to tourists. If your guests want to buy souvenirs for their families and friends back home, they will have no dearth of options to choose from. You can even arrange a local guide for them to help them in their shopping endeavor. Again, the need for a reputable Destination management Company will arise but Prague can even meet that demand of yours.
Experience and excellence – You will not be the first one holding your event in Prague. Hundreds of events take place in the city throughout the year as it offers umpteen options to the event organizers. Hence, the experience and reliability of the event management companies in Prague are totally unmatched. They will take care of your event requirements without compromising on your choices and suggestions. Furthermore, you will come across a group of extremely talented people out there to make your dreams of a gala event come true.  
Photographic landscapes – The historic castles, monuments, beautiful gardens and parks and the river Vltava all provide ample opportunities for photo freaks to take as many pictures as they want. Although this is not directly associated with the success of your event, yet it can always enhance engagement.
Accommodation – Prague hotels are well acclaimed for their hospitality and high quality services. Even if you are visiting just for a weekend, you will remember the experience always.
Everlasting memories – And lastly, Prague will provide your guests with everlasting memories. They will not only remember your event but also the entire experience. Make it all the more special for them by opting for a reliable DMC.
Now, that you know why you should hold your next corporate event in Prague, the next thing will be to find a well-acclaimed event organizer to help you turn your dream event into a reality.