Prague is a magnificent city that is amongst the most sought after destinations in entire Europe. The city is versatile in terms of the huge assortment of options that it offers to visitors in terms of historic and archaeological sites, food and beverages, entertainment and other cultural facets – both traditional and modern. Owing to its inherent characteristics, Prague ranks high as a global business destination as well and corporates from across the world prefer to have their events organized here. In this blog, Prague Eventery discusses 5 vital points that have to be considered before you plan corporate events in Prague between July and September.
List of Upcoming Events
Prague is one of the most culturally significant cities of Europe. It hosts many cultural events round the year and attracts visitors in large numbers from all over the world. Moreover, being extensively connected to all major European cities, Prague offers easy transportation options for attending events in other regions too.
The Karlovy Vary International Film Festival is slated to be held from June 30 to July 8. This is one of the most high-profile events that you might add to your event itinerary if you want to plan corporate events in Prague during the July-September window. Apart from this, there is the Rock for People concert series that would be organized during July 4-6. Since Prague Eventery has a wide range of traditional and modern entertainment options it their services portfolio, it would be easy for them to include these events in your corporate event plan. During July and August, there are numerous other events like the Bohemia Jazzfest (July 10-11), Český Krumlov International Music Festival (July 14 – August 5) and Telč Vacations Festival (July 28 -August 13). During these two months, you can also attend the Summer of Culture in Olomouc.
In September alone, five major events would be organized. Dvořák's Prague Music Festival shall be held during September 7-23. Other events during September are Rosh Hashanah (September 21-22), St. Wenceslas Day (September 28), and Yom Kippur (September 30). If you happen to plan corporate events in Prague towards the end of September, you might be lucky enough to attend the world famous Prague International Jazz Festival which is likely to be held from September 30 to November 5.
Know the Weather in Prague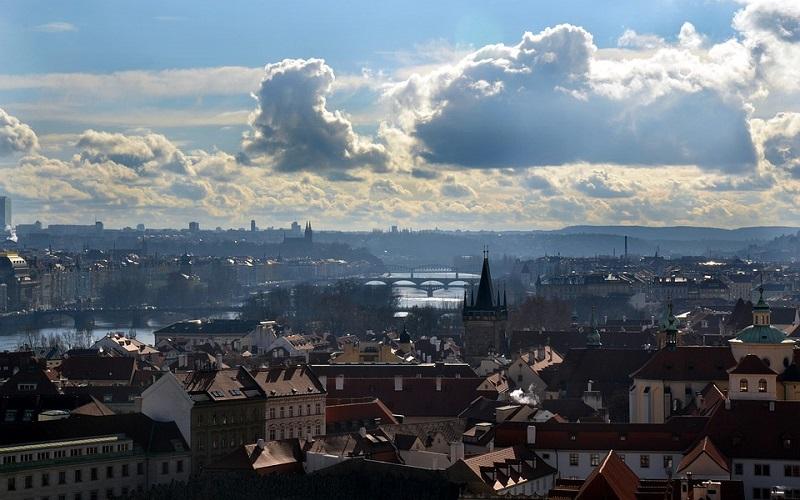 Prague's climate is temperate continental. The city enjoys warm summers and very cold winters. While the Summer temperatures average at 24℃ (75℉) between June and August, the average Winter temperatures are close to freezing point. Autumn is from September to November, and then the highest temperature is around 13℃ and the lowest touches 5℃. Obviously, the weather plays a crucial role when you plan corporate events in Prague. It would make a lot of sense to visit Prague between July and September because that way you be able to enjoy long sunny Summer days gradually giving way to a pleasant Autumnal climate before surrendering in the hands of a snowy Winter when the Sun would rarely appear.
Choose Your Clothing and Accessories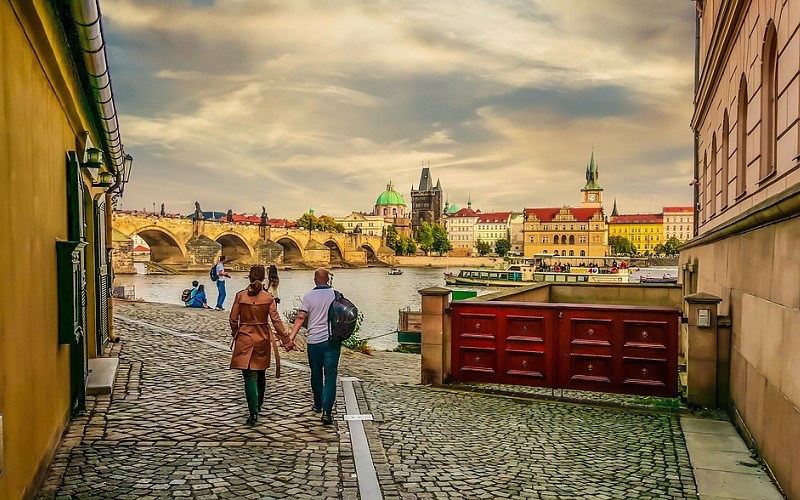 Although warm, Prague's Summer can also be perfectly beautiful. The parks turn into lush stretches of green and the city's restaurants open up their garden terraces. Quite naturally, you would feel like taking in the beauty of Prague while taking a stroll. It is advisable to carry sunblocks in your travel bag and also pack an umbrella for protection against summer showers that might give surprise visits. While you plan corporate events in Prague during Summer, it is important to keep in mind that lightweight clothing such as slacks and other comfortable Summer dresses would give you maximum relief. However, you cannot enter Orthodox cathedrals and certain religious attractions if you are wearing shorts. Summer in Prague characteristically calls for light jackets, hats and sunglasses.
Autumn in Prague has a weather that ranges from a pristine early Autumn (September – October) to a foggy and grey late Autumn (November). When you plan corporate events in Prague, you would be delighted by the fact that during September, Prague witnesses the bluest of skies, and the pleasant weather is full of energy. During early Autumn, we would advise you to carry jackets, warm socks, hats and strong walking shoes.
Choice of Food and Beverages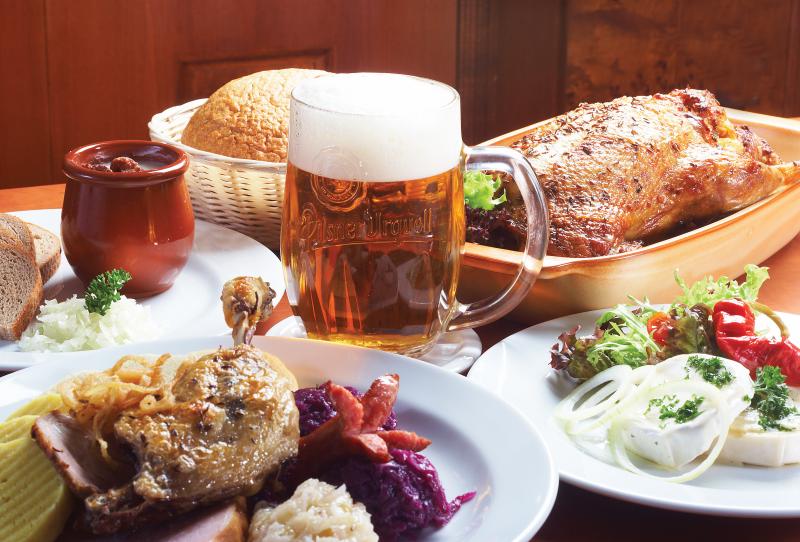 The Czech Republic is renowned for its cuisine that is hearty as well as filling. If you plan corporate events in Prague, rest assured that the city would surely delight your tastebuds. Many foreigners might find traditional Czech cuisine too heavy in Summer. However, being a global city, Prague also offers an assorted platter to choose from. However, Autumn is the perfect season to enjoy the signature Czech dishes.
In case you plan corporate events in Prague during Autumn – which, by all means, you must – you should ensure that the delegates enjoy the traditional meat dishes. Generally, these come with an accompaniment of bread or potato dumplings and a Czech beer. We can safely say that a visit to Prague can by no means be complete if you don't delight yourself with this gastronomic experience. In September, when the weather is not very cold, you can also enjoy this treat on the open patios of restaurants while enjoying a spectacular Autumn sunset.
Range of Interesting Activities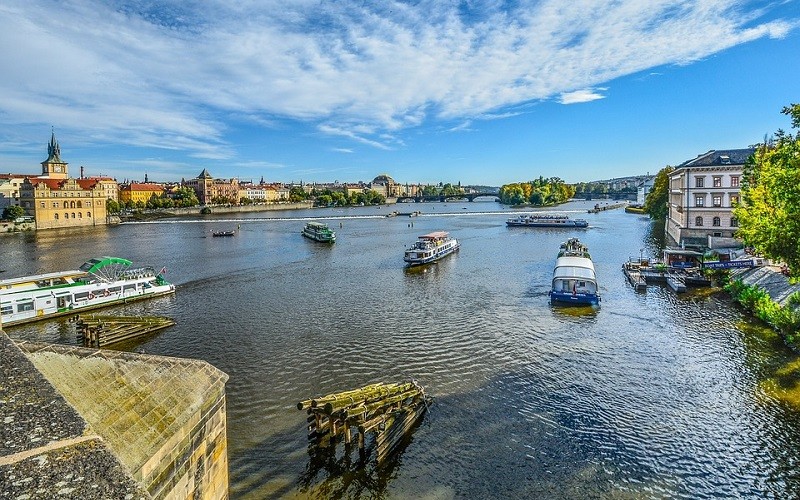 As we have already mentioned that Summer in Prague is generally warm, it is not likely that you would be able to include a lot of outdoor activities when you plan corporate events in Prague during July and August. During these two months you could have to restrict your activities to local sightseeing and attending concerts. Of course, there is absolutely nothing to be disappointed about; Prague hosts some of the best European concerts and musical events in Summer.
If you plan corporate events in Prague during early Autumn, the best experience that you would be able to gather is offerings of the Czech wine industry. Right after harvesting is done, the awesome burčák is produced over the first three weeks of Autumn. This young wine which is sweet and fizzy is prepared by Czech wineries once a year during this very short period of time. Wine lovers would never give up a chance to taste this signature Czech drink.
There are few other interesting activities that you could indulge in if you plan corporate events in Prague during Autumn. You could warm yourselves up in saunas on boats. Yes, that's right. Sauna fans in Prague open a public sauna on a barge located downtown in Náplavka. The sauna overlooks the Vltava river as well as the majestic Prague Castle. In case you could not make it to Prague during the burčák season, you can always enjoy a sip of svařák while walking around the city. It is equivalent to the first cone of ice cream during Spring. Sipping this local favorite while roaming around is Prague's way of saying goodbye to Summer and welcoming Winter. You could also take a stroll around the Petřín Hill and capture the breathtaking Autumn atmosphere on a rented Polaroid that would make you walk down the memory lane.
We are sure that this step by step guide would help you significantly when you plan corporate events in Prague during the late Summer – Early Autumn window, and we can almost see how delighted you would be when you actually visit the magnificent Czech capital.