WELCOME | VÍTEJTE | BIENVENUE | HERZLICH WILLKOMMEN | BENVENUTE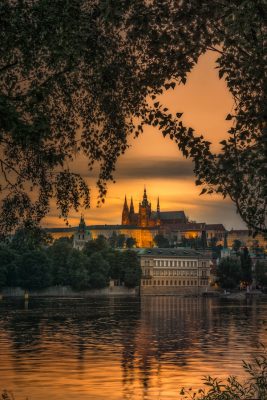 Below is listed some information that will help confirm what you already know, Prague is the Perfect Destination for your next program. Enjoy your reading and we look forward to meeting you personally in Prague soon!We certainly hope that you've had some time to look through our site and become somewhat familiar to what we here at Prague Eventery do as a passion, create and manage memorable events. In the following few pages of this section you will find information that, with any luck, will be interesting, useful, enlightening, and hopefully even something slightly entertaining – we all work too hard to be serious all the time. As helpful as this interweb thingy is though, it's of no comparison to speaking to a real life human being, and this is why we're here. Please, send us an email or give us a call, we're always happy to talk!
PRAGUE & YOUR EVENT
Prague's sights will steal your heart. The historic core of the city is known for its architecture, the famous spires on its rooftops, squares packed with history, and views that make even amateur photographers seem like artistic professionals. Whether you focus your energies on Old Town Prague or spend a day exploring Prague Castle, you will learn why the city attracts greater numbers of travelers each year.
Prague is the most attractive tourist and meeting destination in the Czech Republic. The City of a Hundred Spires on the Vltava River is known to people from all over the world and ranks amongst one of the most beautiful cities, and top MICE destinations, in all of Europe. An ideal location for any conference, meeting, or incentive group, Prague combines the most modern infrastructure in Europe with the timeless beauty of a medieval city. The total number of international conferences in the Czech Republic is about 240 events per year. At our disposal for your next program is the Prague Congress Centre which can host meetings for more than 9,000 delegates, a number of acclaimed worldwide chain and beautiful boutique hotels, a wealth of truly gourmet restaurants, as well as several hundred Castles, Chateau's, and Palaces. A more picturesque setting to act as the back drop for your next program would indeed be very challenging to discover.
ACCESSIBILITY
Prague's location in the heart of Europe makes the city easily accessible from almost every country. Within Europe, there is no other airport
which is farther than a 2 ½ hour flight. Fifty-eight airlines fly to 130 destinations in 53 countries from the Václav Havel Airport Prague, one of the busiest airports in Central Europe. Each year 11 million passengers pass through its gates. A 20 minute ride will get you from the airport hub directly into the center and heart of Prague's historical center.
Prague has three international railway stations and a bus station, all connected to the metro. An extensive motorway network links Prague to other major European destinations. Thanks to the city's public transportation system, ranked the fourth best in Europe, everything can be reached within a few minutes. Moreover, Prague is a green and very walkable city, offering a wide range of attractions within a small area. Museums, restaurants, historical monuments, relaxation and entertainment – all are virtually within arm's reach.
PUBLIC TRANSPORT SYSTEM
Prague has one of the most efficient, and customer friendly transport systems in the world. Buses, Trams, and underground Metro's run throughout the entire day, are located everywhere, and are easy to navigate. All three utilize the same type of ticket, which are sold at small convenience shops, or in vending machines at the Metro stations.
Tickets cost 32Kc (1.20€) and allow you to travel freely for 90min. In all three, a honor system is employed in which you must validate your own ticket upon entering, but be advised, there are often plain clothes transport inspectors roaming who may ask to see your validated ticket. Failure to be able to produce one normally results in a hefty fine, or quick feet. We suggest you opt for the fine…
TRADITIONAL FOOD & DRINK
Traditional Czech cuisine is of the hearty sort and may be considered heavy, with an emphasis on meat, potatoes, and dumplings and the use of substantial amounts of animal fats, butter, and cream. Meats are frequently prepared with gravy and eaten with potatoes or dumplings. Admittedly, not the healthiest or diets, but perfect paring with beer and oh so delicious! Czech cooking and eating habits have been shifting towards a healthier lifestyle and the introduction of vegetables on the plate in other scenarios than just a garnish is starting to become commonplace.
Czechs are a beer nation. They love to speak about beer, brew beer, and most importantly, they love to drink beer. The average beer consumption in 2010 was 134 litres per capita, which represents the highest in the world, followed by the Irish. Beer is considered a Czech symbol and in 2008 "Czech beer" was recognized as a product with Protected Geographical Indication. Czech Republic is known as the country famous for its beer production and consumption. Beer is ingrained in Czech culture so much that the beer industry is considered a part of the national heritage.
SOCIAL ETIQUETTE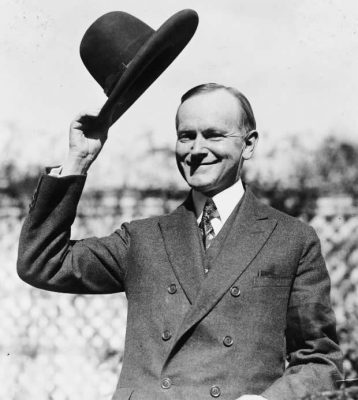 Czechs value well-mannered folks and love a behaved child. And, older people in particular will openly frown on "strange" behavior. The number one custom just might be a social greeting. Children are taught from an early age to say "Dobrý den" (Good Day) to most everyone except friends and families. If you visit Czech Republic, it's a great idea to learn at least this one phrase.
Social interaction is not much different from that in other central European countries; compared to that in the United States, it is rather formal. This formality is in part caused by the Czech language, which has two forms of the second-person personal pronoun. The "familiar" form is used to address a member of the family, a good friend of long standing, or a child or by a child addressing another child. The "polite" form is used in more formal situations. It is not uncommon for colleagues of similar age in neighboring offices to use the formal form when talking with each other.
The tendency toward formal behavior is strengthened by the tradition of using titles. The use of someone's first name is limited to older family members addressing younger ones and to very good friends. It usually takes daily contact over a number of years before people are on a first-name basis. Much less informal contact reinforces the social distance between people.
SO MUCH MORE TO SEE…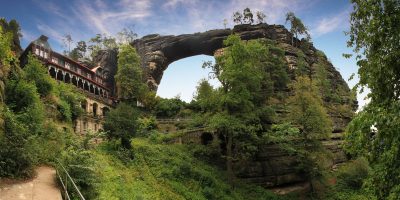 As magnificent and awe inspiring as Prague is, we've barely breached the surface of what there is to do in the Czech lands! Being a compact country has the distinct advantage of being able to take a short drive in any direction and finding enchantment in the form of Castles, Unesco protected towns, and entire spa regions which have been in place for centuries just awaiting your arrival.
Travelling to the Czech Republic has always meant going to Prague, but this little country, about the size of Mpumalanga, is crammed full of stunning sights. With 12 UNESCO World Heritage sites and hundreds of small towns and hill-top castles the Czech republic is the epitome of a medieval fairytale country.
Just a two-hour drives westwards from Prague lies the triangle of the famed spas: Karlovy Vary, Marianske Lazne and Frantiskovy Lazne. The curative effects of the local mineral springs have been known from time immemorial and hence, the spa regions have developed into important centers of life.
A number of top rated, master tournament golf courses can be found nestled amongst Castles. Rafting under the gates of a medieval town wall, a visit to a Gothic Cathedral ornamented with the exhumed remains from the cemetery it's built on, a network of more than 1100 caves, gorges, and underground rivers for exploring! We've got allot of planning do to, please get in touch with us ASAP so we can start working on getting you here.