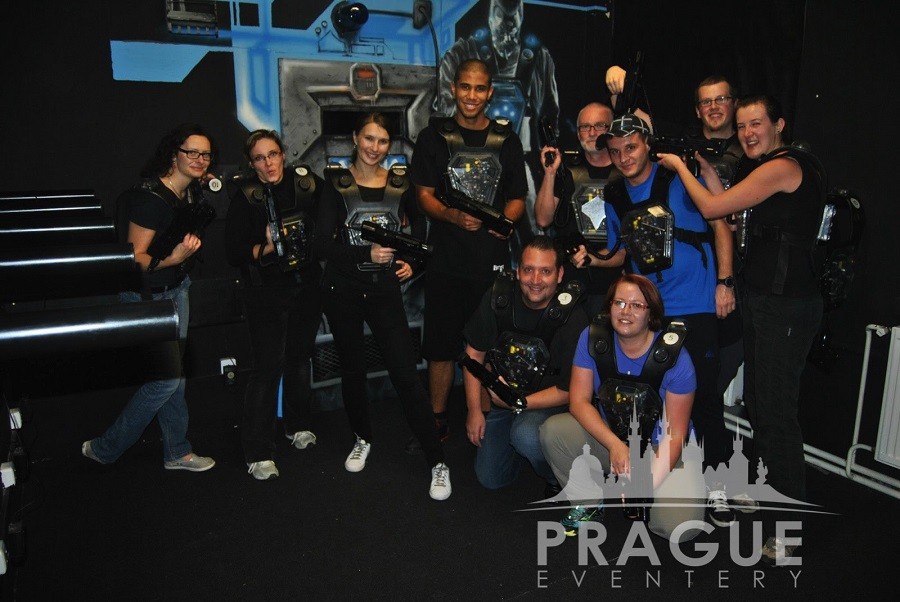 Events should be perfect. While the term "perfect" is purely subjective, events should be able to nail a special place in the memories of all attendees. If you are looking forward to such an event, it is advisable that you add some spice to your corporate events with the inclusion of team building activities. When it comes to team building, people brainstorm ideas to create the coolest and most exciting stuffs without giving a thought as to why we should include such activities in our event. The basic purpose of such activities is to provide a break to the attendees from the long presentations and give them the space to interact among themselves as well as to have fun at the same time. According to a reputable DMC, like Prague Eventery, the main reasons for having a team building activity in your event are:
✅ Providing a break from the daily huffs and puffs of work life so that your employees (attendees) can enjoy their time to the fullest.
✅ Giving all the new members a scope to get acquainted with every individual in their team. In office, they seldom get the chance to mix up but activities concerned with team building for large groups can help them to know each other better.
✅ You can also arrange for a team building activity in your corporate event to appraise your employees on their jobs and duties they have been assigned all this while.
✅ Boost their spirits and enhance their confidence by engaging them in cool games and activities that require patience, diligence as well as effective skills to win.
✅ Develop team spirit and encourage their entrepreneurial mind to give out new ideas and enjoy the game at the same time.
✅ Monitor your employees closely to see how many of them possess the generous spirit to win, not alone, but with the entire team.
✅ To build faith for the organization as your employees will feel rejuvenated and thank you for arranging such an enjoyable event.
While these are the reasons why you should engage your attendees in team building for large groups, you have to be careful when you are selecting such an activity for your event. Follow the steps mentioned below to enhance your event to an extent that everybody feels happy about it.
✅ Build teams depending on credibility, confidence and loyalty. These of three elements determine the strength of any team and you should do that for all the teams involved.
✅ See which of the members match well with each other and create strong opponents for each team.
✅ Get involved in the whole thing by looking into the respective hobbies of each team members to devise a game that all of them find interesting.
✅ Team building for large groups requires a lot of patience. You need to see which members complement each others' strength and minimize weaknesses to build an efficient team.
✅ Instill confidence in the minds of your team members by motivating them and telling them interesting stories of previous events and activities that your company had organized. It will help them gel well with each other.
No matter what you are planning to do, never forget to opt for a professional event management firm to do it all properly and efficiently. Time is a big thing and it is scarce especially when it comes to arranging events under a short notice. Only a professional will be able to meet all your requirements without missing out on anything at all. Furthermore, DMCs like Prague Eventery have years of experience in handling such events with team building activities. You will not only feel deeply connected with all your attendees, but shall also feel relaxed while enjoying the event yourself without worrying about anything. Top notch event planning and arrangement ensures that your attendees do not get a single scope to complain. Also, they have an eye on every minute detail including the proper welcoming of your guests to the availability of parking space. So, if you are in the lookout for an event management company that will leave your attendees yearning for more, Prague Eventery is in many ways, an apt choice for you.